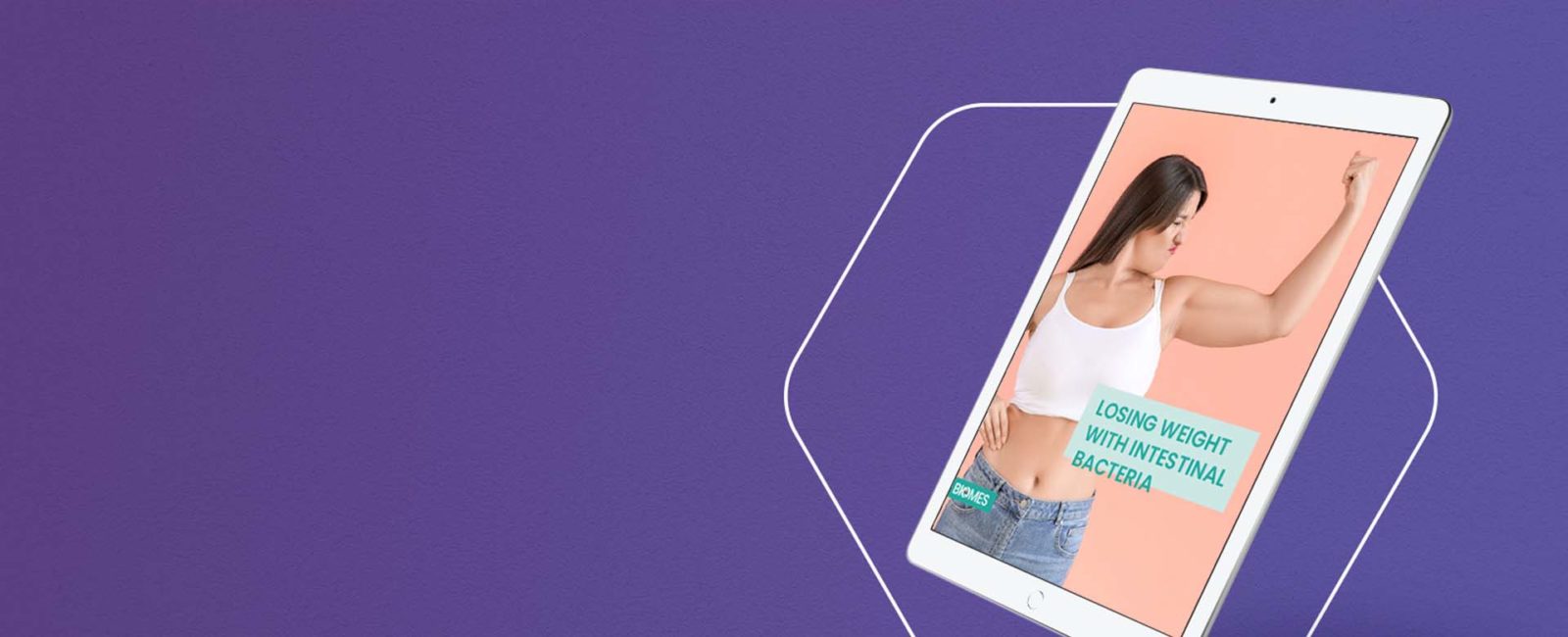 Feel better

Our free eBook: Losing weight with intestinal bacteria

Subscribe to our newsletter here and receive our free eBook with lots of information about losing weight with gut bacteria and how you can effectively change your diet.

Just register your email and download for free!

Tips for changing your diet
In our eBook you will learn how to start your ideal diet change. We give you tips on which snacks help you with cravings and how you can find your own way to lose weight.
The ideal weight
Learn how to recognise your ideal weight and the differences between men and women. Sometimes appearances can be deceptive – learn how to judge your ideal weight.
Individual nutrition plans
Learn how BIOMES can help you lose weight successfully with a personalised nutrition plan. Discover which bacteria help you and how they support you in losing weight.
Feel better

Take a look at the contents

Here you can take a first look at the contents of your new eBook!