Lifestyle Product INTEST.proIntended Use
INTEST.pro is an intestinal-flora analysis test based on the collection of microbial DNA from a stool sample. The test results are displayed on the biomes.world dashboard my.biomes.world. This is an online application that provides customers the opportunity to explore their intestinal flora. Reports are generated on various topics using algorithms, pattern recognition and artificial intelligence. In addition to a visual display of their results, customers also receive personalized recommendations. The evaluations and recommendations are prepared so that they can be used as a basis for further examinations or recommendations by a physician, health practitioner, nutritionist, pharmacist or others.
INTEST.pro is a lifestyle product not a medical product. BIOMES can provide support for but not replace professional medical advice or treatment by a licensed physician/medical practitioner or professional nutritionist. BIOMES hereby clearly and explicitly points out to customers that the test results from INTEST.pro only provide supplemental information and that a physician should be consulted for medical concerns.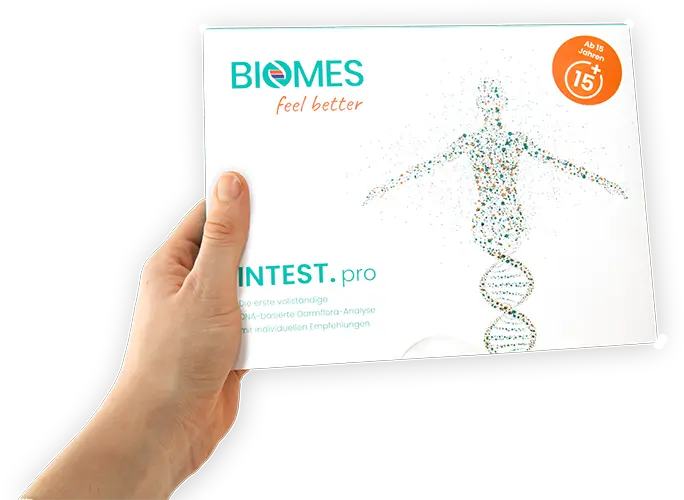 OUR INTESTINAL TEST
INTEST
.pro is the first complete intestinal flora test with customised nutritional recommendations for your gut based on the analysis of bacterial DNA and the latest scientific findings.
159,00 €