Body purification
Body cleanse and purification cures are in trend. They are intended to help free the body from harmful substances and lead to greater well-being. Even if it is scientifically proven that there is no such thing as "slag" in the body, detoxifying foods and the conscious avoidance of substances such as caffeine, nicotine or alcohol can lead to a noticeably better body feeling. Would you like to try it out? With these tips for detoxification you will soon feel completely healthier and more comfortable.
The healthy alternative to caffeine
Without coffee, you can't get into the aisles in the morning? Fortunately, the caffeinated hot drink is not the only wake-up call on the breakfast table. Even with lukewarm lemon water you can get your circulation going and at the same time provide your body with a good portion of vitamin C. Another nice side effect of this sparkling coffee substitute is that it flushes toxins out of the body. It's not for nothing that morning refreshment is considered a good choice for detoxification. Even more awake you shake yourself with a hint of ginger, black pepper or turmeric. The spices boost your metabolism and also have an anti-inflammatory effect.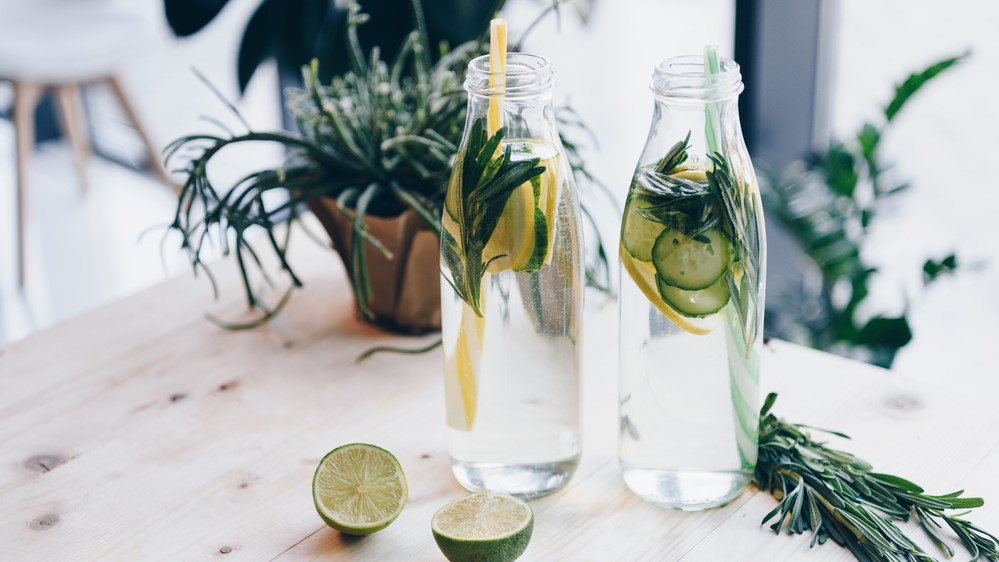 Bitter instead of sweet
Small treats such as chocolate, cakes or desserts are a treat for everyone from time to time. Unfortunately such sweets are also rich in sugar and fat and therefore not very suitable if you want to purify your body. But how about bitter instead of sweet for a change? Bitter substances not only set exciting culinary accents, but are also good for the liver. Correctly used, they can help the overloaded decontamination organ during a purification cure. Whether as alkaline bitter powder, non-alcoholic herbal elixir or vegetable foods such as dandelion, chicory or radicchio – bitter substances are found in many healthy foods and bring exciting and intense flavors into your meals.
Body cleanse with alkaline baths
Do you feel stressed and exhausted after a long day? An alkaline bath can help you to switch off, recharge your batteries and purify your body. The detox secret of alkaline baths is the minerals they contain. Not only is it good for your skin, it also helps remove toxins from your body. The alkaline additives are available in drugstores, health food stores and well-stocked supermarkets. But the mineralised bath additives are also hidden in the kitchen cupboard: sodium bicarbonate in particular has proven itself for soothing alkaline baths. Who tilts one to two packs into the tub for the purification and relaxes afterwards up to 40 minutes in the water, can balance its acid base household in the body and out-wash harmful materials.
Drink tea for body cleanse
Whether for hoarseness, stomach complaints or circulatory disorders – tea is an all-rounder. The hot miracle drink can even help with detoxification. Herbal teas in particular help to rid the body of toxins and cleanse it thoroughly. A good choice is made, for example, with the following varieties:stinging nettlelime blossomsgingerginsengbig burdockclassic among the detox teas is also cistus tea. The mediterranean herb has a proven anti-inflammatory effect. Its detoxifying power has also been scientifically proven1. So it is no wonder that the natural detoxification professional is very popular for detoxification.
Helping the intestines to purify
The intestine plays an essential role in the purification process. Even before food and drinks reach the liver, they are processed in the intestine. And the better it works, the less the liver is burdened with toxic metabolic residues. Therefore, a healthy intestine is the key if you want to thoroughly purify your body. To find out how your intestinal health is, you should rely on the expertise of BIOMES. With the intestinal test INTEST.pro you have the possibility to learn more about your intestinal flora and the bacteria balance in your intestine. The analysis of the intestinal bacteria is carried out according to the latest biotechnological standards 2 and provides information as to whether the bacterial balance in your intestine has shifted in favour of harmful bacteria or is in a healthy balance. Based on the test results, BIOMES then creates personalized recommendations.
1. Siegers, C. P. (2008): Release of heavy metals (cadmium, mercury) from human blood and urine by Cystus Sud; Planta Medica. https://mypfadfinder.com/entschlacken-des-koerpers/↩
2. Cho I, Blaser M J. The human microbiome: at the interface of health and disease. Nature Reviews Genetics 2012:13, 260-270. https://www.nature.com/articles/nrg3182↩