Food supplements

Bacterial cultures for your intestine

Your choice of bacterial cultures should be as individual as your intestinal flora profile. That is why we at BIOMES have two product lines that combine bacterial cultures, vitamins and important minerals. Their composition is based on findings from clinical studies.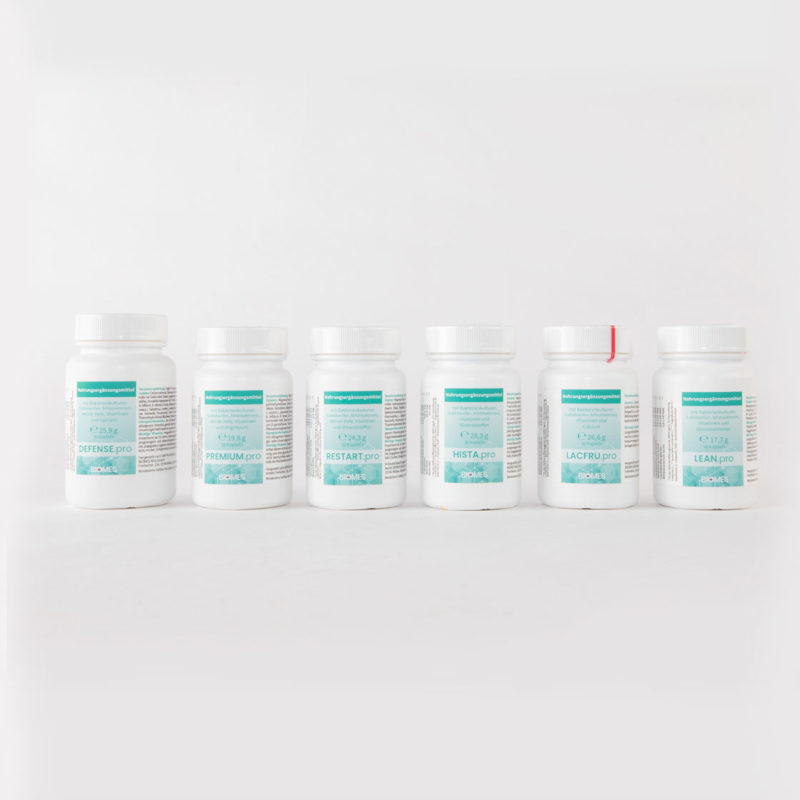 Food supplements
For any event
If you have a specific event, such as taking antibiotics, that you wish to follow with useful bacterial cultures, you will find the right food supplements in our shop. Our products combine bacterial cultures that naturally occur in the intestine with valuable vitamins and minerals. All products are vegan, gluten-free and lactose-free.
More information in store
Food supplements

Why are there two product lines?

As so-called "symbiotics", all BIOMES products combine a wide range of bacterial strains with prebiotics that serve as food for useful bacteria. The difference is in the dosage: If you want to take an intestinal bacteria treatment, you should take our intestinal flora test INTEST.pro beforehand, to find out exactly what you are missing. You can then take the correct, high-dosage combination of various bacterial strains with vitamins and minerals.

All ingredients are selected with the greatest care and are created on the basis of clinical studies. The high-dosage products enable the ideal growth of the bacterial cultures and are vegan, gluten-free and lactose-free.
BIOMES

BIOM.uniq

What?

Analysis-based (with INTEST.pro)

How?

Event-related These products with bacterial strains, vitamins and minerals can be taken for a specific event, e.g. when you want to strengthen your immune system, when taking antibiotics, in the event of histamine intolerance, to combat intestinal complaints or to support a change in diet with the aim of losing weight.

Individual weak points If you would like to take an intestinal bacteria treatment with high-dosage bacterial strains, vitamins and minerals, you should take the INTEST.pro intestinal flora test first. The assessment will provide you with product recommendations from our BIOM.uniq brand to combat your weak points. Because your bacteria are as unique as you are.

Where?

Recommendation Link to the product only after INTEST.pro analysis

Contents

30 capsules
Combination of bacterial strains, prebiotics, vitamins & minerals

60 capsules
High-dosage combination of bacterial strains, prebiotics, vitamins & minerals

Price
Food supplements

Why are the quantities different?

Probiotic food supplements provide the body with microorganisms that should have a positive effect. In too high a dosage, even useful bacteria can cause the intestinal flora to become imbalanced, for example, by crowding out other bacteria. You should therefore ideally know which bacteria you need before taking any others.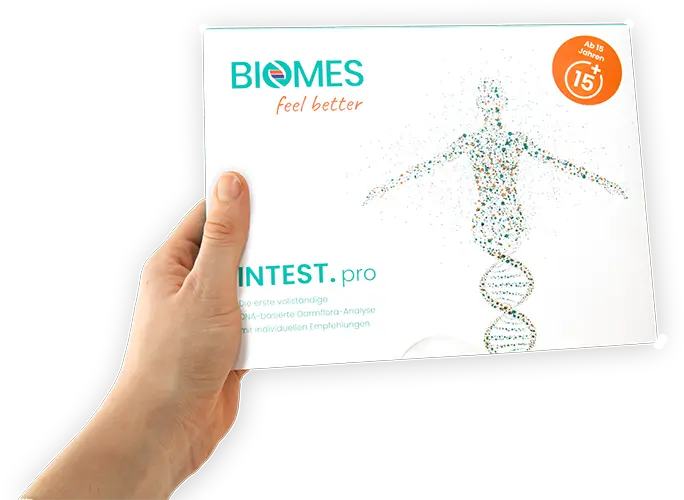 Our intestinal test
INTEST.
pro is the first complete intestinal flora test with customised nutritional recommendations for your gut based on the analysis of bacterial DNA and the latest scientific findings.
159,00 €