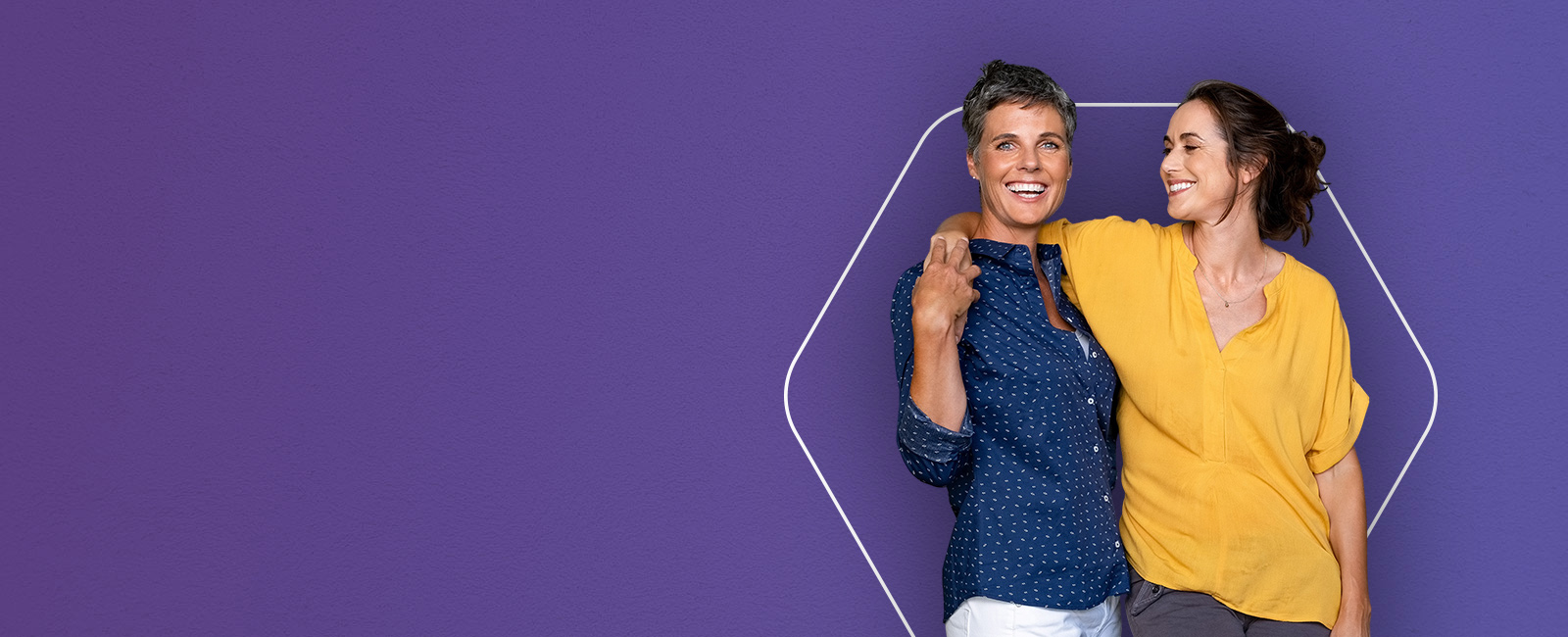 Feel Better

Why should you get to know your gut better?

Billions of bacteria live in your gut, many of them are good and some (hopefully only a few) are bad. They make up your so-called microbiome, also called your intestinal flora. Thousands of scientific studies show that your intestinal bacteria impact not only your digestion, but also your mood, sleep, allergies, fitness, immune system strength and much more. That's why you should get to know your bacteria – and find out what they like. Because the great thing is: By eating the right food for your gut, you can change the composition of your intestinal flora. You can find out how by taking our test.
Feel Better

What do your intestinal bacteria have to do with the test?

The bacterial composition of your intestine is like a fingerprint – it's completely unique. Their functions are as diverse as the different types of intestinal bacteria themselves. Some draw lots of calories from your food, others defend against viruses, while others can attack your intestinal wall. Our biotechnological method finds all the bacteria living in your intestines (based on your DNA). In your report we group them into easy to understand groups such as "inflammation indicators", "calorie utilisation", "sleep and state of mind", and many more. You will receive tailored nutrition recommendations to address each weak point.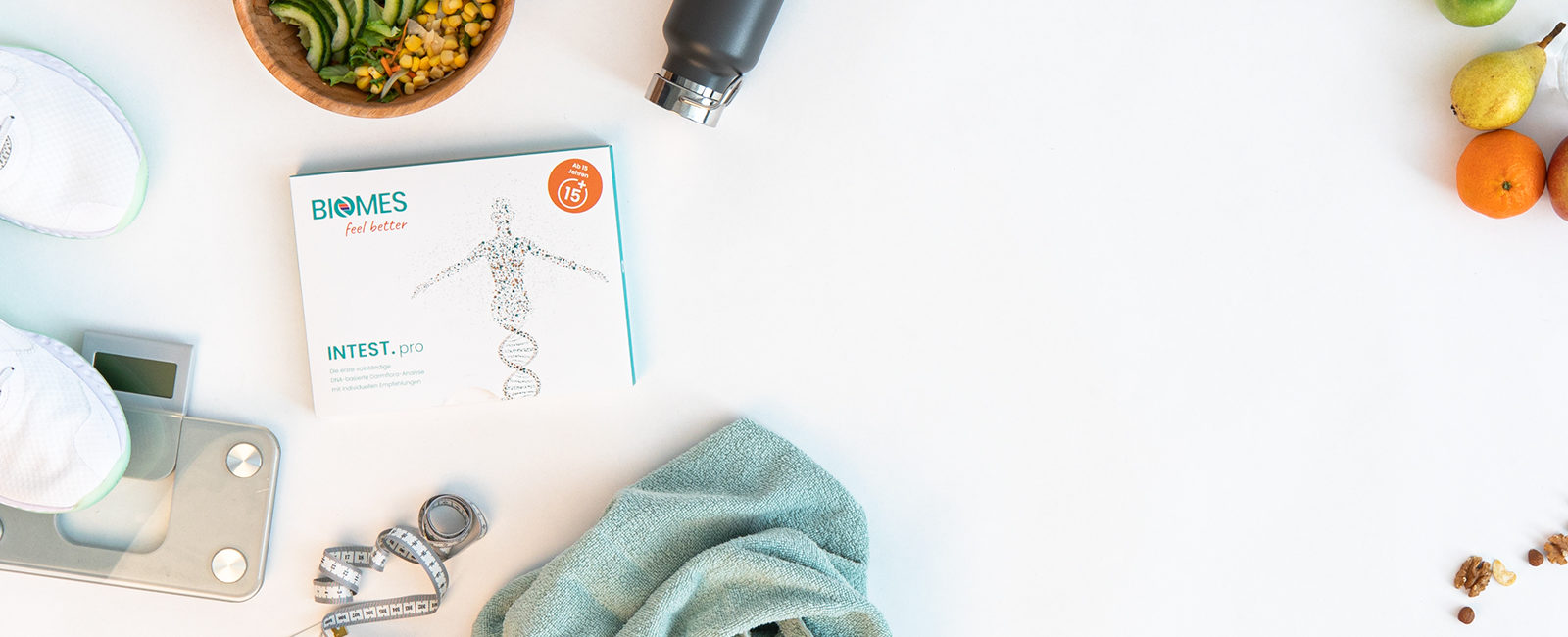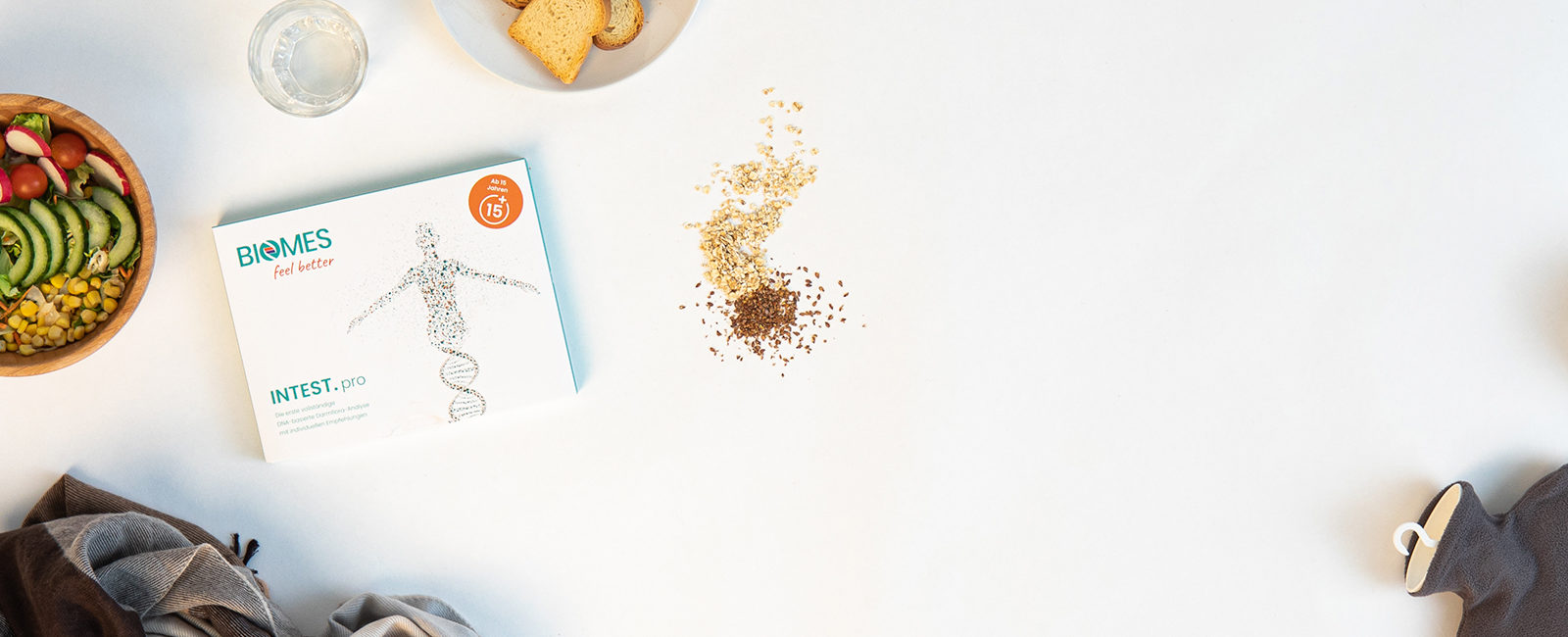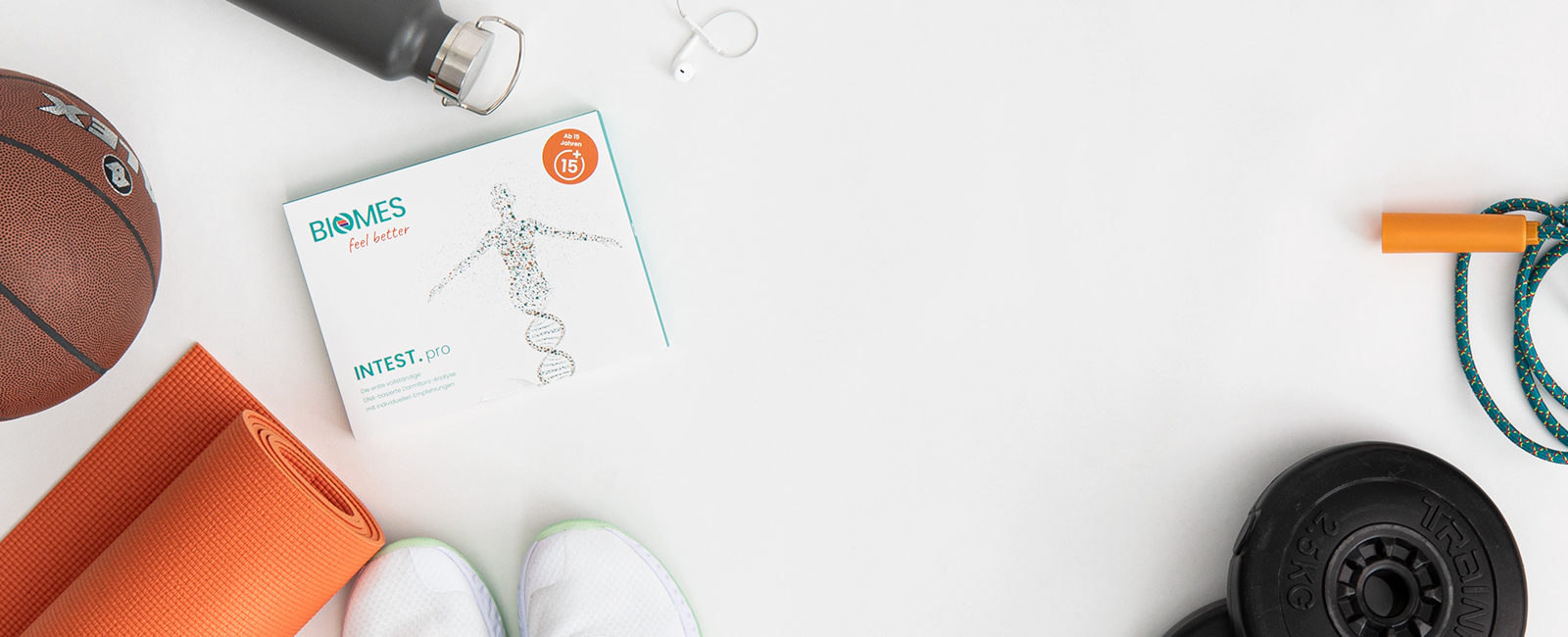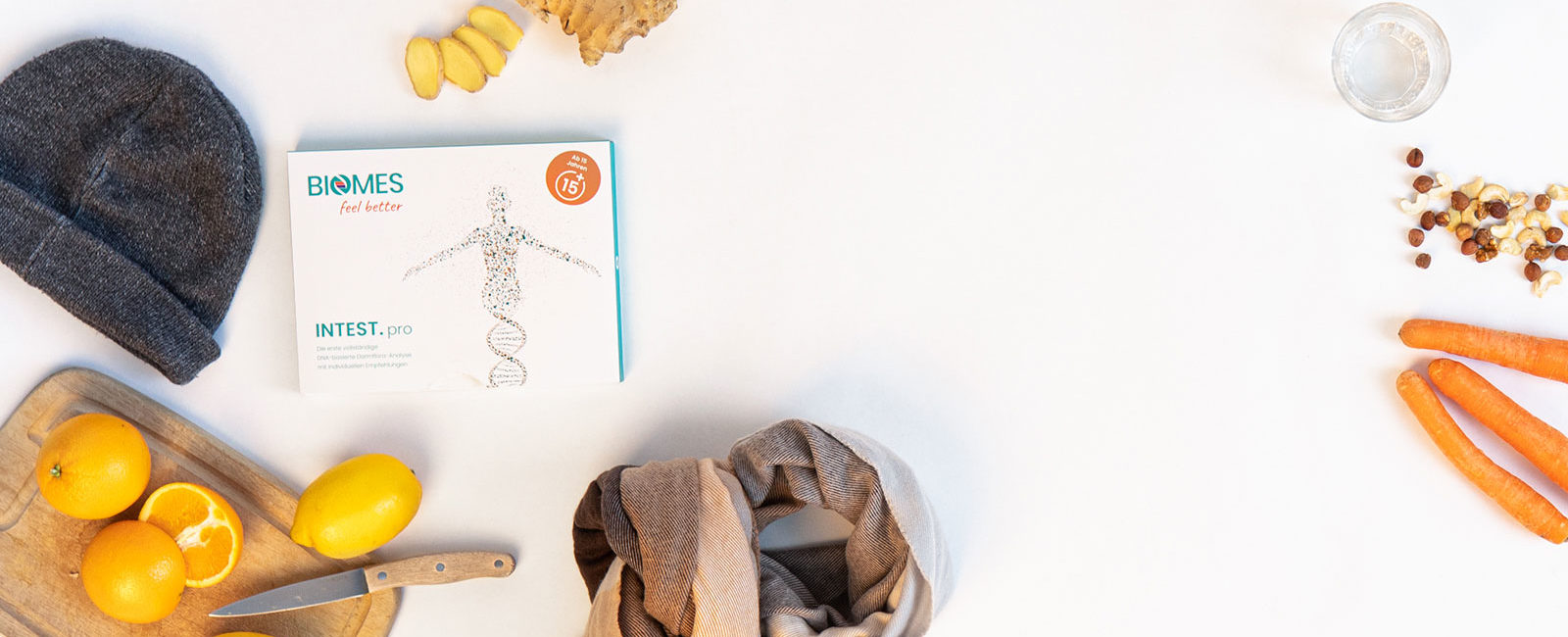 INTEST.pro
Find out what your gut needs.
When your gut is balanced, it supports you in everything you do. If the intestinal flora is out of balance, a range of complaints can follow. Our intestinal flora test is based on the latest biotechnological methods. But it's very easy for you to take. We need only a tiny sample to carry out the intestinal flora analysis and provide you with personalised nutrition recommendations for reaching your goals: whether you want to improve your fitness level, have a stronger immune system, fewer digestive complaints or lose some weight.
More information on our intestinal test and methods.
Order INTEST.pro
Activate your test
My Health, My Life

Investigate your intestine in the BIOMES healthcare magazine

In our online magazine on intestinal health, you will find lots of interesting topics and articles from the multifaceted world of intestinal health. Conveniently sorted into categories, our articles are easy to click through.
BIOMES security
Your data is safe with us
Analysis in our own laboratory
European server – 100% GDPR-compliant