BIOMES

Your gut is central to your health.

The better you know it, the better you can support it if you suffer from digestive complaints, immunodeficiencies, weight problems and much more.

Our analysis helps you to find your weak points and improve on them with the correct nutrition – based on the latest scientific findings.
Science. Technology. Health. BIOMES is more than just an advanced laboratory that studies the DNA of intestinal bacteria. The knowledge that BIOMES shares with their customers contributes to a healthier lifestyle.

Markus K., 38 years old – Linz, Austria
Feel better

Take your health into your own hands.

Our vision: We want to help people live healthier lives. To achieve this, we combine advanced technologies with the latest scientific findings to create simple tests for use at home. With our multi-award-winning gut test, you will get to know your intestinal bacteria and receive personalised nutrition recommendations to address your individual weak points.

INTEST.pro compared to providing a stool sample at the doctor's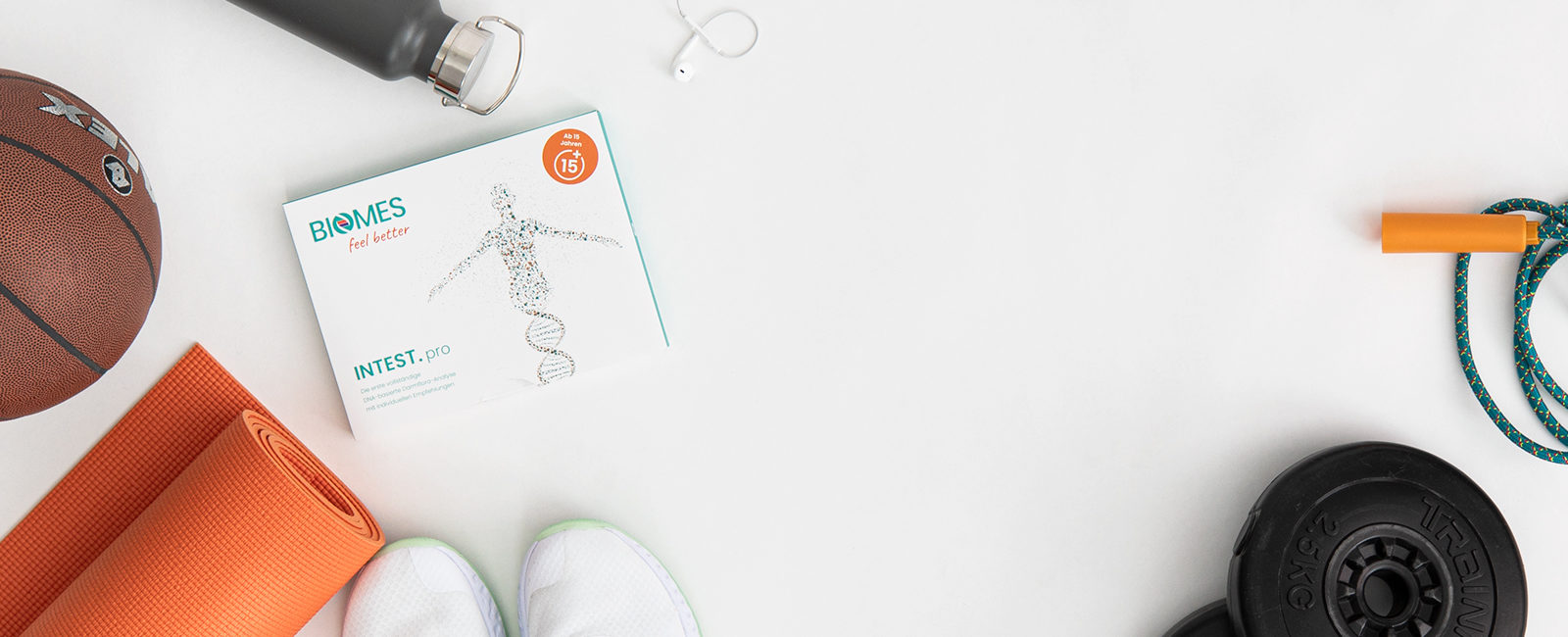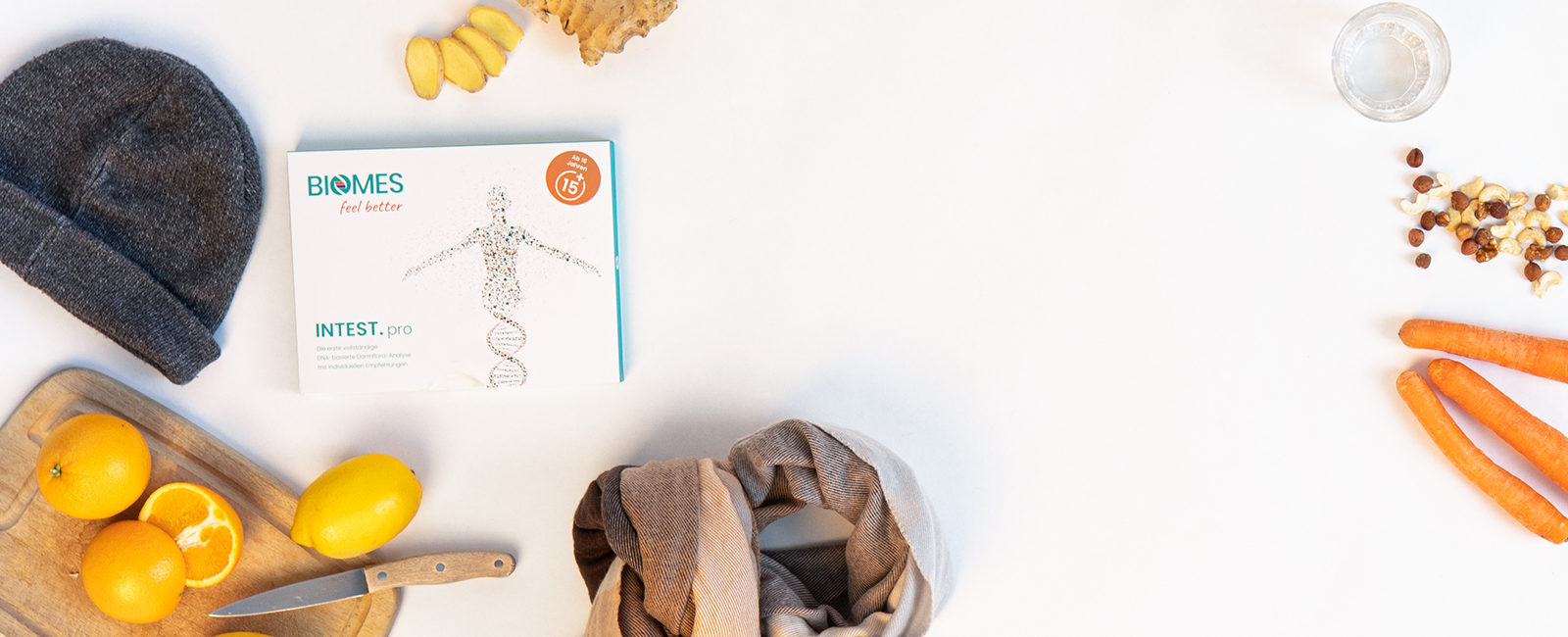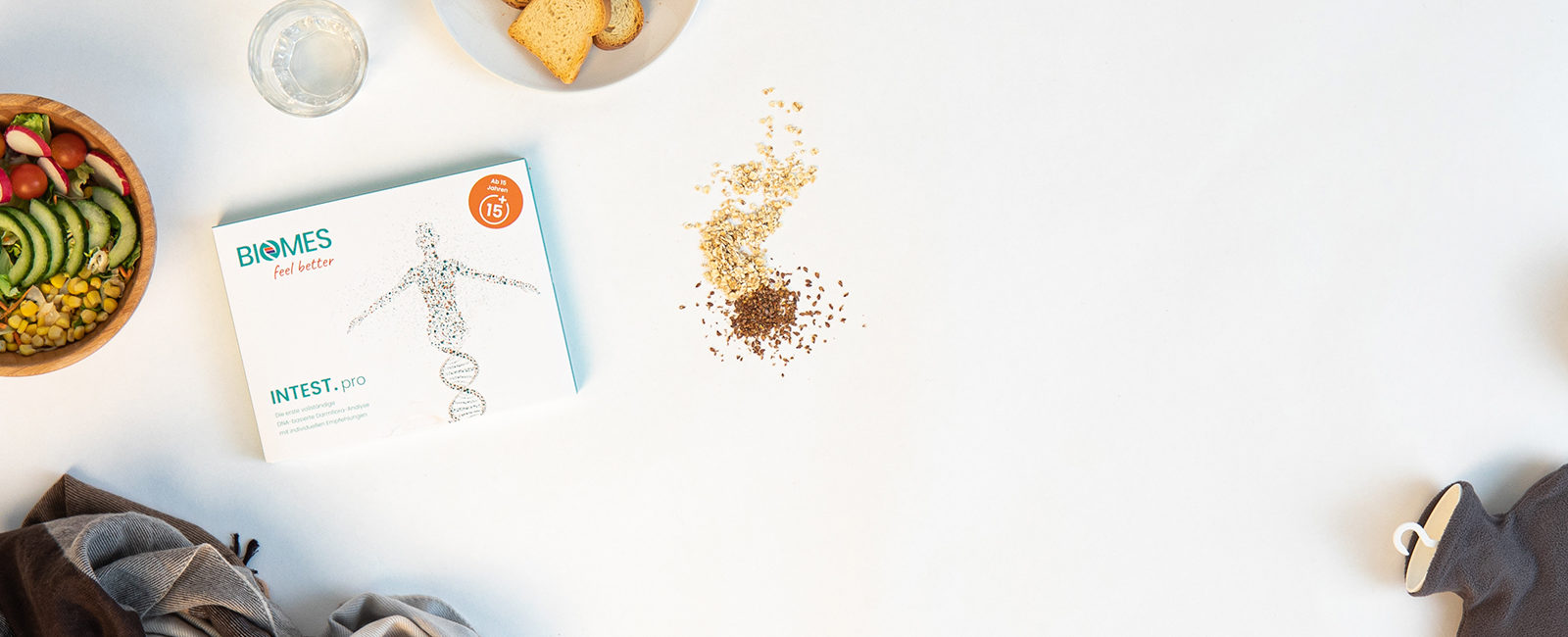 INTEST.pro
Find out what your gut needs.
When your gut is balanced, it supports you in everything you do. If the intestinal flora is out of balance, a range of complaints can follow. Our intestinal flora test is based on the latest biotechnological methods. But it's very easy for you to take. We need only a tiny sample to carry out the intestinal flora analysis and provide you with personalised nutrition recommendations for reaching your goals: whether you want to improve your fitness level, have a stronger immune system, fewer digestive complaints or lose some weight.
More information on our intestinal bacteria test and methods.
Order INTEST.pro
Activate your test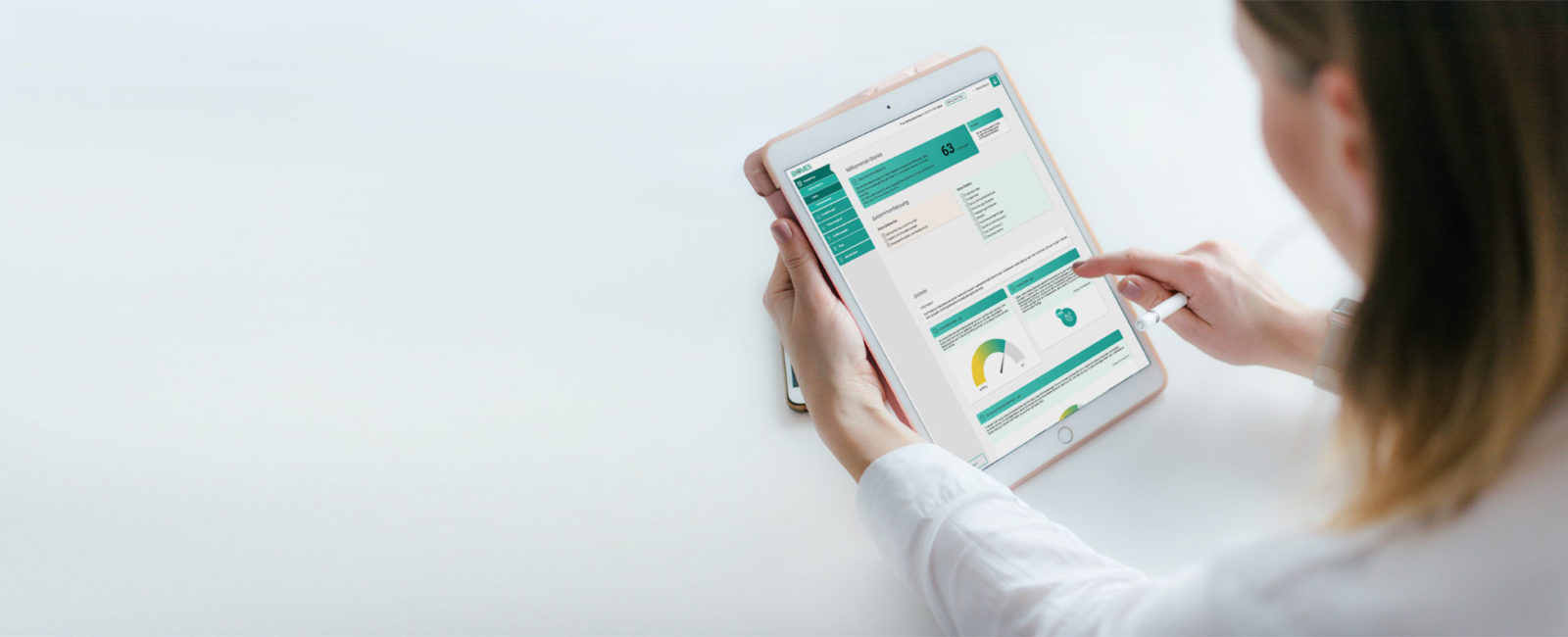 INTEST.pro
How the intestinal flora test works
You take your sample Your test kit contains everything you need to take a sample at home. A tiny amount (pinpoint size) is enough.
We analyse your sample The DNA of your intestinal bacteria is analysed using the NGS method.
You find out your results online Explore the assessment of your intestinal flora test with detailed information and recommendations online in a password-protected area.
Order INTEST.pro
Demo report
High-tech for your intestine
Cutting-edge biotechnology used to help people
Behind BIOMES are scientists who want to make cutting-edge high-tech accessible to everyone.
over

7.980

scientific

studies

more than

31.272

anonymous

records

almost

99.9%

of all gut bacteria
Our many years of research with the latest biotechnological methods led us to found BIOMES. We want to give people tools to help them live healthier lives. Our Science team keeps the interpretations of our gut test always up to date with the latest microbiome research, while our laboratory team in Wildau near Berlin analyzes the samples. We are the only biotech company in Europe that performs all steps of the gut analysis itself. This means: At BIOMES you can have the DNA of your intestinal bacteria analyzed and be sure that your sensitive data will not be passed on to third parties.
Our technology
Data protection
Your data is safe with us.
Analysis in our own laboratory near Berlin
European server – 100% GDPR-compliant
Password-protected login to access your report